Once considered the health plan for privileged people, concierge medicine is enjoying a rebirth, using technology and data to create 'personalized, proactive, and preventive' care for anyone who needs it.
The evolution of personalized healthcare is giving new meaning to concierge services. What once was a platform for the rich and famous now offers precision healthcare, including chronic care management and health and wellness services, for anyone.
"We're optimizing health for everyone," says Rakesh Suri, MD, D.Phil., president and chief medical officer of Fountain Life, a Florida-based provider of "predictive, preventative, and personalized" care services that aims to create an international chain of healthcare centers. "We're focusing on the healthy years of life."
Concierge medicine encompasses a variety of terms, like boutique medicine, retainer-based medicine, platinum practice, and direct primary care. Generally, the organization contracts with a consumer or group, such as a company or health plan, for a fee to provide healthcare services.
Some health systems are launching their own concierge medicine programs. Tampa General Hospital recently opened TGH Concierge Health to offer residents of Florida's Palm Beach County and Treasure Coast personalized access to primary care services.
"If someone isn't feeling well, they don't want to wait for the next available appointment," Laurie P. Rothman, MD, the first doctor to join the new program, said in a press release. "In addition to more time, my patients will also have increased access. If there is an emergency or they are sick, and it's 9 o'clock at night, they can call me or text me and we'll be able to talk it through and make a plan."
But while some see this popular trend as paying for access to healthcare, others see the opportunity to create programs for personalized care that go beyond what a doctor or hospital can do.
Suri, who spent 12 years at The Mayo Clinic and seven years at The Cleveland Clinic, most recently as chief executive officer of its Abu Dhabi site, before joining Fountain Life in October 2022, says the concept of concierge care has undergone a make-over, so much so that he doesn't like that term. What Fountain Life and other sin this space are doing, he says, is developing "personalized, proactive, and preventive care."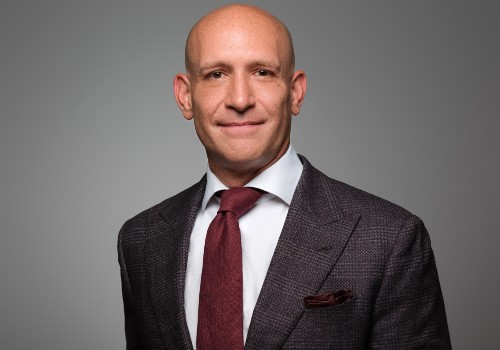 Rakesh Suri, MD, D.Phil, president and chief medical officer at Fountain Life. Photo courtesy Fountain Life.
"We're taking concierge care and advancing it upstream," he says. Traditional health systems "focus more on care of the unwell. We start with the healthy person and use advanced diagnostics to focus on preventive health … [and] prevent catastrophic events."
Organizations like Fountain Life may very well fit into the health system of the future, where hospitals would evolve to focus on the most critical cases and medical practices, retail healthcare sites would take care of episodic, not-acute needs, and medical practices, specialists, and other clinics would focus more on ongoing health management.
Suri says Fountain Life fits into that ecosystem, and would form partnerships with health systems and other organizations to optimize a patient's healthcare journey. New technology, like digital health and AI, are being used not only to help people deal with ongoing health concerns, but identify and manage future issues.
"It's not the newest, brightest shiny object alone," he says, but an integrated and scalable platform that, much like the design of a value-based care system, focuses on overall health rather than periodic issues. In doing so, they're focusing on "the pre-symptomatic population."
"We are and will continue to be on the cutting edge of innovation," he says. "And it's all about the data. All of this is poured into a very sophisticated version of a data lake."
The company's business plan sounds very much like a concierge medicine organization, with high-tech, attractive centers now located in Naples, Florida; White Plains, New York; and Dallas. The company's website lists future centers in Lake Nona, Florida; Santa Monica, California; Toronto; Dubai; and New Delhi, India.
Suri says the company's plan is to create a network of clinics that collaborate with local health systems and providers.
"Mainstream health right now is reactive, and perhaps unsustainable," he says. "The escalating cost of healthcare is straining [traditional] health systems, who are operating on razor-thin margins. On top of that, insurance companies are asking providers to take on more risk, and corporate entities are seeing their employees ask to provide healthcare services for them."
"This time is right for this type of care."
Eric Wicklund is the Innovation and Technology Editor for HealthLeaders.